So healing and tastes so good!!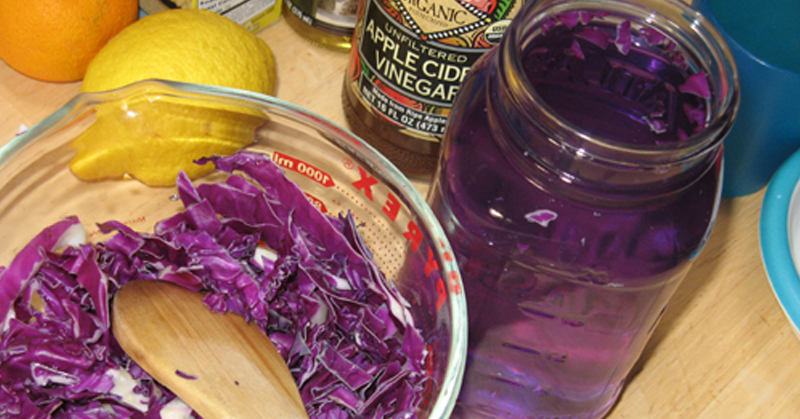 If you don't like  to juice green cabbage, next time try juicing the red/purple cabbage instead. The colored cabbage has a powerful anti-oxidant, namely "anthocyanin".
Red cabbage does what green cabbage can do and more. Among the many health benefits:
High anti-oxidant and anti-inflammatory effect, relieving inflammation like gout, arthritis and joint pains
Reducing the risks of these cancers: breast, colon, liver, lung and ovary
Healing to the digestive tract in the cases of IBS, peptic ulcers, Crohn's disease, diverticulitis, etc.
Useful in treating allergies and boosts the immune system
Juice Recipe:
2 oranges
3-4 leaves of red/purple cabbage.
For diabetics: Use 2 green apples in place of the orange. Red/purple cabbage is slightly sweet but is a good blood sugar regulator, making it suitable for diabetics.
Enjoy!
http://juicing-for-health.com/
Comments
comments